Fourth Avenue Residences
Last Updated: 

8th March 2022

TOP Q4 2022! BOOK APPOINTMENT NOW TO VIEW SHOWFLAT.

Book Appointment To View Fourth Avenue Residences ShowFlat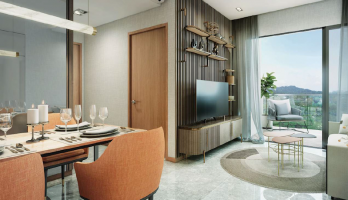 Fourth Avenue Residences Developer
Fourth Avenue Residences is brought to you by Allgreen Properties Limited, which is controlled by The Kuok Group. It is the first Bukit Timah Collection to be launched by Allgreen in 2019 along the stretch of Bukit Timah Road. Having established in 1986, it was subsequently listed in SGX Mainboard in 1999. However, the board had decided to go private and managed to de-list in 2011.
Being one of the largest property developer in Singapore with strong reputation on its quality and splendid track record of high take-up rate for its development, Allgreen's strategy is always to diversify their portfolio which consists of residential and non-residential, Grade A office space with good mix of service apartments and hotel across the region.
It also have strong past track records that comprises of the highly sought after Yong An Park, Viva, The Sorrento, The Cascadia, RV Residences in River Valley and many more. Royalgreen and Juniper Hill are another two upcoming projects which will stir up much interest in Bukit Timah estate.
Fourth Avenue Residences Location Map
Fourth Avenue Residences condo is located just at the door step of Sixth Avenue MRT Station (DT7), Downtown Line of Singapore. It is a highly sought after address in the heart of Bukit Timah Road, which is surrounded by Good Class Bungalows (GCBs), the most premium landed house in Singapore.
Future residences of Fourth Avenue Residences will enjoy the convenience of MRT door step living, especially for families with teenagers or young adults whom do not have their own private transport. It is only 5 stations away from Orchard MRT, and 2 stations to Botanic Gardens whereby you can switch to Circle Line (CCL). There are a total of 5 MRT interchange along Downtown Line, which allows you to interconnect with other MRT lines easily.
In terms of private transport accessibility, Pan-Island Expressway (PIE) is only 5 minutes' drive away from Fourth Avenue Residences actual site. You can explore more about nearby amenities using our Fourth Avenue Residences location map.
Fourth Avenue Residences ShowFlat
Fourth Avenue Residences showflat is only situated next to the actual project site, along Fourth Avenue. To secure an appointment, leave down your particular in our online appointment form or call +65 6100 1116 before heading down to our showroom.
Due to recent regulation, all walk-in will not be allowed and all interested parties all advice to make appointment a day before. Our well trained Developer Sales Team member will get in touch with you the soonest to advice on the best available slot that suits your schedule.
Once you had secured an online appointment with us, please be assured that you will enjoy the best Direct Developer Price with attractive Star buy promotion units too. There is NO COMMISSION payable if you intend to secured your choice unit via us. All balance units of Fourth Avenue Residences are on a first-come-first-purchase basis. However, you are allowed to book a unit via phone or text with us but the holding period cannot be more than two hours and will be subjected to management approval too.
Fourth Avenue Residences pricing shown in this official web portal are subject to change with no prior notice.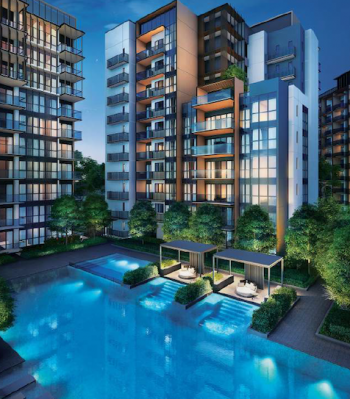 A Home That Move to Every Beat
Fourth Avenue Residences is acquired by Allgreen during a Government Land Sales (GLS) tender back in December 2017, at a winning bid of $553 million and translate to $1,540 per square foot per plot ratio.
It is located at 2, 4, 6, 8, 10, 12, 14, 16 and 18 Fourth Avenue, at District 10 with a total of 476 units and right next to Sixth Avenue MRT station with close proximity to plenty of prestigious schools such as Nanyang Primary, Hwa Chong Institution and Raffles Girls' Primary School.
The total land site is closed to 200,000 square feet with a 99-year land tenure with effect from March 2018. It consist of full condo facilities with unit types ranging from 1-bedroom, 2-bedroom, 3-bedroom, 3-bedroom with study and 4-bedroom with study. To mention a few, facilities include a 50-metre lap pool and tennis court with a side gate connecting to the entrance of the MRT directly.
In term of location wise, Fourth Avenue Residences condo is strategically located at the heart of Bukit Timah estate, with a prime District 10 address next to GCB neighborhood. It is the tallest development with a plot ratio of 1.8 and a maximum of 10-storey high. The world renowned Orchard Road shopping belt is only 10 minutes' drive away and Singapore Botanic Gardens only 2 MRT stations away.
For interested home-buyers and investors looking at good capital appreciation product, Fourth Avenue Residences is one of the best project to consider. You can download Fourth Avenue Residences e-Brochure and Fourth Avenue Residences floor plan from here.
Bukit Timah Collection - Fourth Avenue Residences
Fourth Avenue Residences is the first collection launched by Allgreen along Bukit Timah estate in 2019, which is collectively called the Bukit Timah Collection. It also consist of the upcoming Juniper Hill, which is formerly known as Crystal Tower, and Royalgreen, the former site of Royalville along Anamalai Avenue.
The current site of Fourth Avenue Residences condo was won through a tender via GLS in December 2017, whereas both Juniper Hill and Royal Green were secured through collective sales during the same month. The vision of Allgreen to acquiring 3 separate sites along Bukit Timah estate is to create a masterpiece of their own, hence able to cater the needs for each different buyers' profile in the current market.
Book An Appointment to view Fourth Avenue Residences ShowFlat & get VVIP Discounts (Limited Time), Direct Developer Price, & Hardcopy E-Brochure. Guaranteed with Best Price Possible.
OR
Fill up the form on the right and get a copy of Fourth Avenue Residences Price, E-Brochure, and Latest Updates!
 Strictly no spam policy.